LAS VEGAS FAMILY REUNION FUN
Family Friendly SUNBUGGY Fun in Las Vegas Makes For a Memorable Family Reunion
Bring your family on the "Best Ride Ever!"
It's family adventure time in Las Vegas, you brought the kids to the few family friendly Las Vegas attractions on the strip, perhaps they've already run you though every rollercoaster in Las Vegas. When you're already Adventure Dome'd and Stratosphere'd out, or you'd just rather not do yet another passive amusement park ride, it's time for Sun Buggy.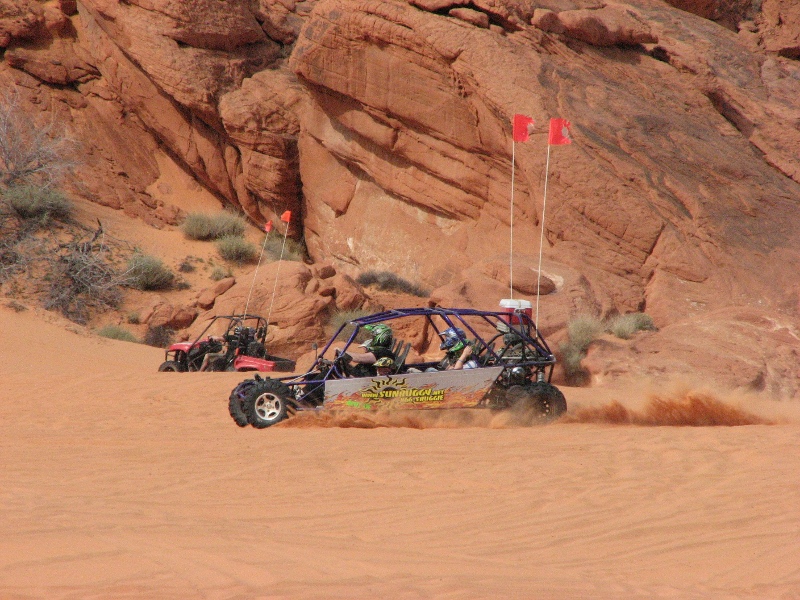 Sun Buggy is a ride that is unlike anyhting else antwhere in the world. Years from now, the Disneylands, Disneyworlds, Sixflags, waterparks, county fairs, and every roller coaster you've ever ridden in any city will all become memories that'll get mixed up and fade out. A Sun Buggy Desert Adventure creates a unique memory that will last a lifetime, there's no mistaking this for what you did on your last vacation. This is Las Vegas Family Fun brought to a whole new level!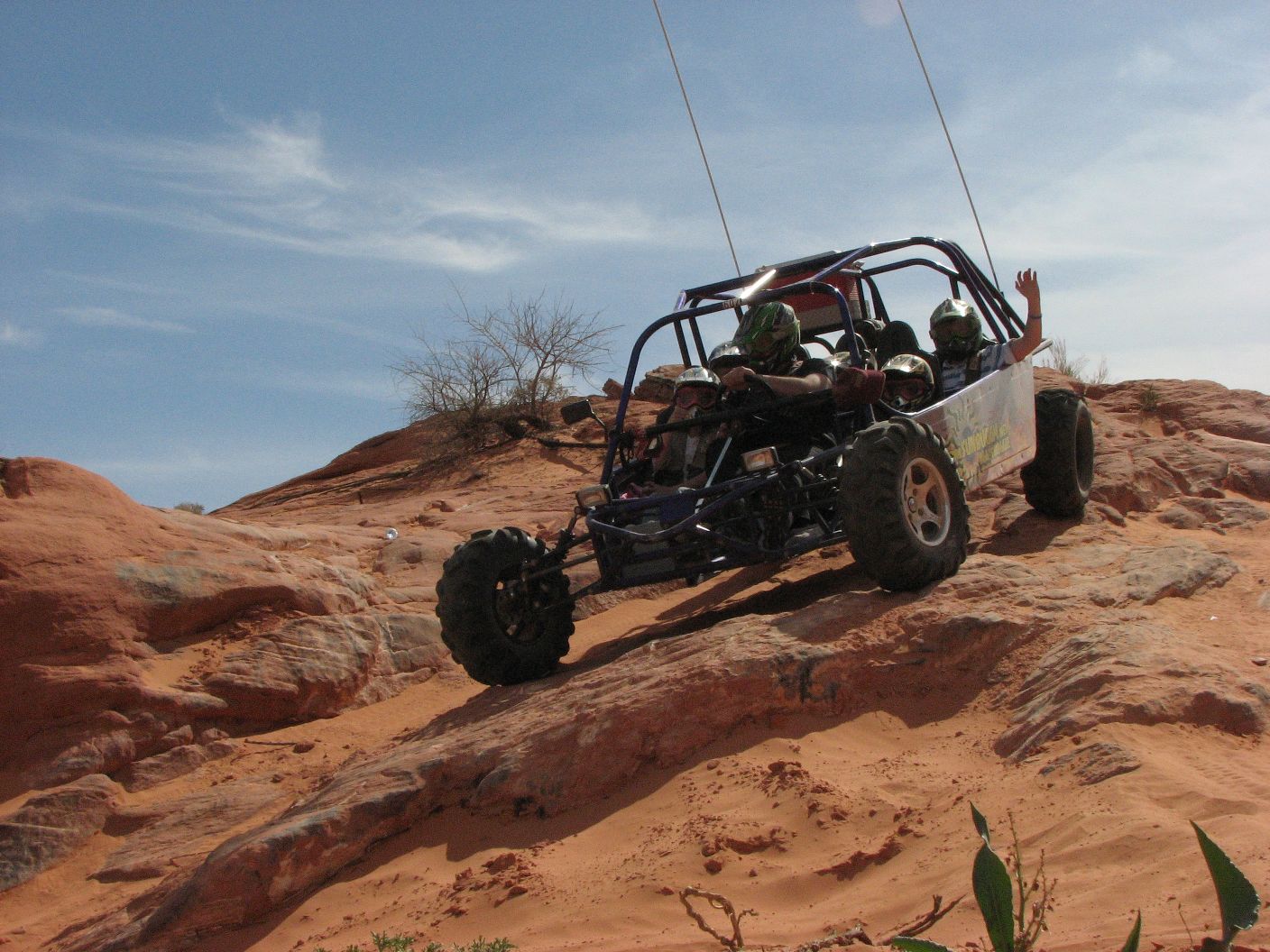 With the diversity of adeventures available at Sun Buggy ranging from just 1/2 hour to 2 days, there's always something here that's just your speed, 365 days a year. Our Off Road Desert Racer Buggies and easy to drive, low, and stable so you can feel good about bringing out the whole family ages 4 to 104! Our fleet has several large vehicles seating 4 or even 6 people and unlike those rollercoasters, you're driving, so your adventure goes at just your pace! Go ahead, earn yourself a few "Thanks Mom!"s or "Thanks Dad!"s on this vacation!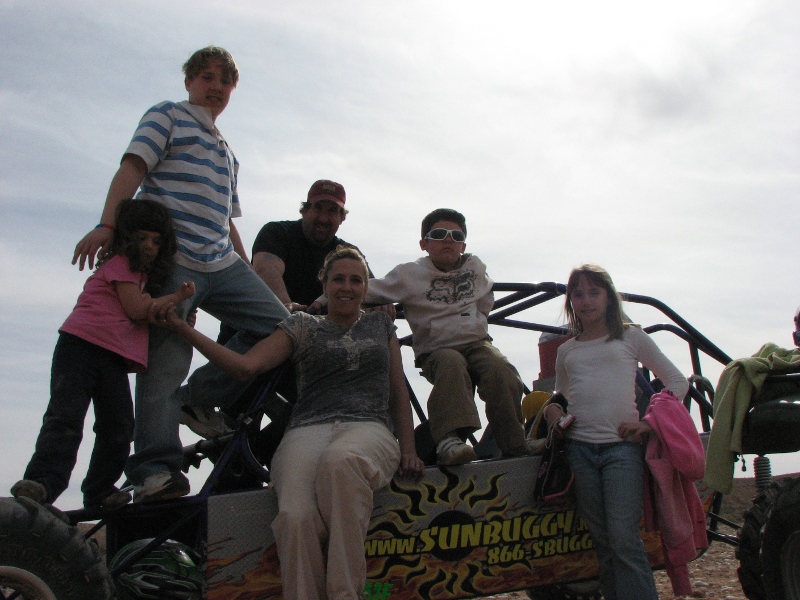 Sun Buggy is suitable for children as young as 4 years old as Mom or Dad can drive at a rate that is age appropriate. For a "Quick and Dirty" experience try the Vegas Mini Baja.
We now provide a special package specifically for Families who may wish to have a Sun Buggy Las Vegas Desert experience with the kids (or several generations as this is a great activity for Family Reunions, the Sun Buggy Las Vegas Family Fun Romp!