SCENIC TRAM TOURS
Enjoy a SunBuggy Tram ride through the Las Vegas Sand Dunes
Don't get wedged into the back of a converted truck or van and settle in for hours of close confinement peering out tinted windows while pondering the grooming traditions of your co-passengers!

Enjoy the extra room and fresh air afforded by this gigantic custom SunBuggy Tram road tour destinations through the Las Vegas Sand Dunes!

Much like a huge Dune Buggy the Tram features individual bucket seats for each passenger and a full roll cage. Rolling on super massive tires the huge over-wide Sun Buggy Tram puts you up high above the desert (out of the reach of the rattlesnakes) with a fantastic vantage point to really get a great view of the nature surrounding you!

As you roll down the road surrounded by the diverse high desert terrain you'll see why it's such a popular playground for our other off road adventures.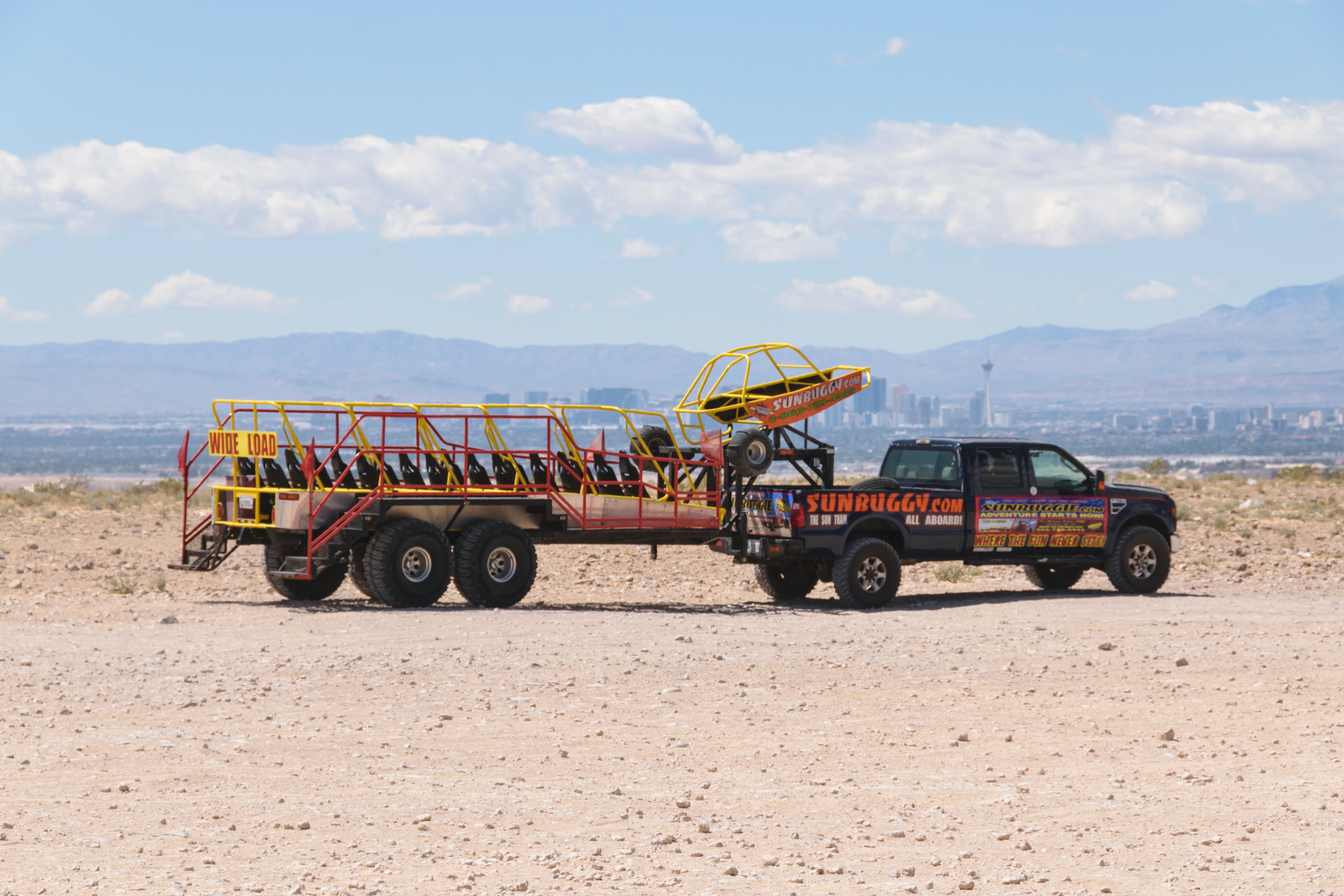 SunBuggy always provides a first class experience which includes complimentary round trip transportation to your resort of choice and unlimited icy cold bottled water to keep you hydrated for your visit to the desert.
The Las Vegas Off Road Tram Tour is just the thing if you want to go out into the sand dunes but don't wish to drive yourself!