\n\n\n
LINKS

Links from this website: This website includes links to other websites owned and operated by third parties. These links are not endorsements or recommendations. Sunbuggy.com has no control over the contents of third party websites, and Sunbuggy.com accepts no responsibility for them or for any loss or damage that may arise from your use of them. If you would like Sunbuggy.com to change or remove a link to your website that is included on this website, or add your website link, please contact links@sunbuggy.com
"P-Dog Snowmobile"
P-Dog Snowmobile Rental and Repair provides snowmobile rentals, lodge rental rooms, sled repairs, and snowmobile repair services in St. Germain WI and the surrounding Wisconsin communities.
"Jet Ski Rental Idaho"
Offers jet ski rentals, ATV rentals, and boat rentals in Hells Valley OR, Treasure Valley ID, and the surrounding areas.
"www.SandParts.com"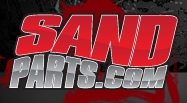 www.SandParts.com
We will BEAT any out the Door Price for Paddle Tires... You will not have to buy a wheel and pay for Vaccum Packing to get a great deal on Shipping. Check out our Selection of Paddle Tires. We can special order Sand Tires Unlimited and Xtreme Sand Tires.


"A Great Article from the Guardian"
"Spirit of Vengence Drive with Sun Buggy"
Brian Taylor, Director of: Ghost Rider - Spirit of Vengence Drive with Sun Buggy
This is a promotion for the new movie GhostRider which hits theaters this Friday 02-17-2012 running on Cartoon network. Click on "Extreme Content" to see Brian drive (and Fly) Sun Buggy in the desert next to Las Vegas!
"Denise Perula reports"
"Pause The Moment travel blog"
"Kristian Lexell's Blog – Sun Buggy Time!"
"Cheap O Air - Things to Do in Las Vegas!"